Totnes Pride 2021
- Totnes Pride
RESIST. REACH OUT. RISE UP.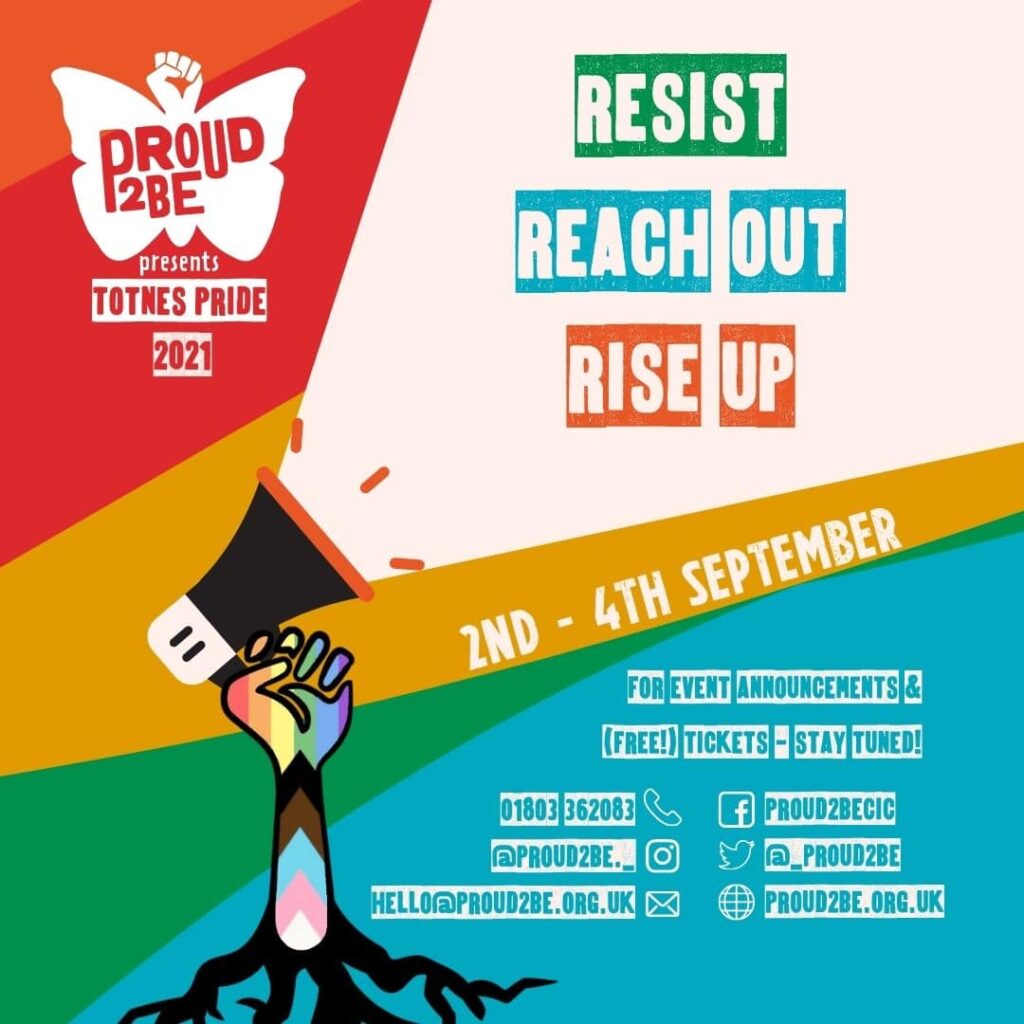 Get your calendar out:
2ND – 4TH SEPTEMBER is Totnes Pride 2021! Join us for three days of exciting in-person & online events, in celebration of LGBTQ+ pride, people, and community.
Our in-person events will have limited spaces, to ensure we can keep our community as safe as possible.
Stay tuned for the release of our event lineup, and be first in line for (free!) tickets!
For contacts & site info, bookmark this website or follow our socials 🙂